In order to create an inspiring standard of design and functionality for interior doors, Hamadia Doors offers a variety of innovative designs. In a world where interior doors have more than a passage between spaces, designed interior doors by Hamadia provide access to quality. Hamadia's designed doors offer a variety of stunning designs and groundbreaking styles. Custom designed doors can be ordered in hundreds of lines and styles according to your taste, such as country style, classic, elegant, urban, industrial and more. The difference is the choice of material, color, texture, pattern of fibers and more.


To our interactive catalog, click here >>>

Which line suits you most?
Natural, warm and basic look - for a warm and natural look, we designed wooden doors that keep the wood as natural as possible. The door was made of materials that enhance the natural wood tone and texture.
Luxurious look - the twist is the coatings and finish. We offer doors designed in different shades, including engravings and nickel strips as well as elements that blend in with other colors.
Sophisticated look - in this line of doors we added sophisticated elements, such as uneven texture, an interesting window with decorative glass, or a non-standard color.
Here's a range of designed doors we offer: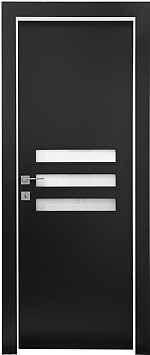 Multi Color
The Multi-Color collection offers countless surprising combinations of texture, color and inspiration. In other words, in contrast to a regular "complete" system, customers can order a door designed as a masterpiece with a frame in one shade and a door and architrave in a different shade.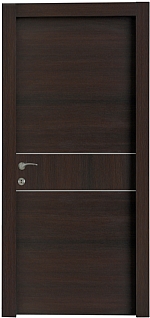 Mix Direction
Today everyone wants every option, without compromises. Hamadia offers the Mix Direction series - unique interior doors in modern designs with a subtle, cheeky and effective fashionable statement. The doors are designed with fibers in opposite directions which complement an elegant and modern look.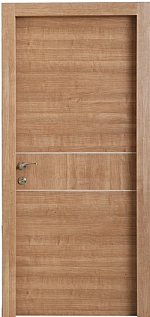 Hamadia Long
The Hamadia Long series lets you aim high, and offers a choice of high interior doors in stunning designs. Think out of the frame and combine high ceiling design elements with a door that makes a bold statement.